ANX Media - Items filed under Compliance
In this section you will find rich media that has been either developed by ANX or resyndicated.
08.24.2011

Profile of a Franchise Security Breach

In the complex distributed environment of franchises, sensitive customer data is processed, transmitted, or stored across a diverse range of sites, including POS locations, offices, warehouses, distribution centers, or web channels, creating numerous points of weakness for criminals to exploit. A security breach or a loss of confidential customer data can have serious adverse financial and reputational implications on a brand. And it can be increasingly difficult for franchises to improve brand image and rebuild consumer trust in this fragile economic environment with nearly 76% of the small businesses that experience a customer data breach going out of business within a year.

In this webinar, ANX's enterprise security consulting manager John Roskoph will walk you through a franchise security breach scenario, and discuss with you the causes, consequences and the safeguards to protect your franchise against a possible breach.

Agenda:
Profile of a franchise security breach
Serious adverse implications of a data breach
Top 5 safeguards to protect your network against franchise security breach
ANX PCI DSS compliance and security solution for franchise networks
Who should view on-demand webinar? Franchise owners, Franchisors, VP of Franchise Development, Regional Franchise Managers or anyone involved in a distributed location environment.
08.17.2011

Policy Management: How to Communicate, Test and Track Your Policies Throughout Your Organization

Is your current policy management program resulting in additional regulation-related overhead?

Learn how a robust, flexible and scalable policy lifecycle management solution can help organizations align company and compliance objectives, in this webinar: "Policy Management: How to Communicate, Test and Track Your Policies Throughout Your Organization". Also learn how to streamline policy and procedure creation, develop best practices, support implementation across the organization and ensure better employee communication and accountability.

Key Takeaways:

Learn how to effectively communicate policies to all relevant employees
Discover ways to enhance policy comprehension across the enterprise
Know how to adopt and align policies quickly and easily
Gain insights to end-to-end policy enforcement for improving compliance
Learn how to reduce costs associated with training, tracking acceptance, and reporting on new policies
07.27.2011

Risk Management 102: Taking Your Risk Program to the Next Level

Do you have the right things in place to take your risk management program from manual spreadsheets and ad hoc processes to a truly managed, automated process?

ANX's webinar "Risk Management 102: Taking Your Risk Program to the Next Level", and learn how to maximize returns from your risk program and choose a solution that fits your budget and integrates with your existing processes. This webinar discusses different types of risk management approaches and how to leverage these strategies to make informed decisions.

Agenda :
Integrated versus siloed risk management
Challenges in current approach to risk management
New approach to risk management
Integrating risk management as part of a GRC solution
Benefits of a properly implemented risk management solution
06.29.2011

Vendor Network: Best Practices on Managing Vendor Risk

The ANX GRC "Summer School" Series presents a series of educational webinars around three key elements of enterprise GRC- Vendor Management, Risk Management, and Policy Management. In this webcast, Vendor Network: Best Practices on Managing Vendor Risk, learn how to extend your compliance and risk management program and minimize third party risk, develop strategic partnerships, and maximize business value.
06.23.2011

PCI Best Practices for Merchants and Processors

According to the Verizon 2011 Data Breach Investigations Report, in 2010 alone 3 million credit card records were compromised and a whopping 89% of these card breaches had not been validated compliant with PCI DSS at the time of the breach. PCI DSS compliance is no longer a choice but a business imperative that needs to be incorporated in the ongoing operational risk management framework of organizations of every size. This informative webinar discusses PCI Best Practices for Merchants and Processors and how to protect your investment by maintaining PCI compliance. Learn the business advantages of getting and staying compliant, and experience greater business growth and security. Speaker Nicholas Hunt, Sr. Security Consultant at ANX is responsible for working with clients to successfully deploy ANX's IT GRC solutions. He brings to ANX over a decade of diverse information security experience, as well as an abundant list of qualifications including three years being a PCI Qualified Security Assessor. Nicholas' background includes 3 years as a PCI Qualified Security Assessor (QSA),10 years of Information Security Experience, 3 years consulting, and 7 years for working for a global manufacturing company. He holds a MSIA from Norwich University and a BSCIS from Detroit Mercy.
05.27.2011

Inside PCI 2.0: What you need to know before you accept that next credit card

With the latest release of PCI DSS standard, version 2.0, it has become important for organizations that accept credit cards to reconcile their need to increase sales and reduce costs with an urgent need to comply with the new PCI DSS 2.0 requirements. Is your organization geared up to take on this new challenge?

Attend our webinar, Inside PCI DSS 2.0: What you should know before you accept that next credit card, and explore practical and cost effective ways to achieve PCI DSS 2.0 compliance.
PCI DSS 2.0 Background
PCI DSS 2.0 Compliance Best Practices
QSA Requirements
ANX TruPCI Solution
Questions & Answers
Speaker
Chris Noell, SVP Product Management, manages ANX's governance, risk, and compliance software-as-a-service solutions. He has over 15 years of experience handling issues associated with designing, implementing, and securing enterprise applications, databases, and networks. His passion is helping clients develop sustainable compliance programs that reduce real-world risk.
Who should View this event:
Compliance Managers, Large Merchants, Payment Processors,  Merchant Banks, Risk Managers
05.25.2011

Ask the Right GRC Questions: Top 7 RFP Topics when it comes to GRC Solutions

Implementing a GRC solution can be a lengthy and costly exercise. Once implemented, your organization is compelled to stay with the solution in hopes of realizing positive ROI. If you are planning to implement a GRC solution, it is imperative to choose carefully from the large number of options in the market. But how do you ensure to attract the right GRC vendors?

View this on-demand webcast, Ask the Right GRC Questions: Top 7 RFP Topics when it comes to GRC Solutions, and learn from the experts how to choose the right GRC solution for your organization.

Key Takeaways
Complexities of a GRC implementation
Importance of locating the right partner for your GRC solution
Having the right questions in your RFP to attract the right GRC vendor and solution
Examples of good RFP questions related to, service and support offerings, integration time, content, report generation and analytics, risk and control management and more
04.28.2011

Non-Compliance Costs: Should Your Organization Invest in GRC Tools?

Compliance regulations are increasing in quantity and complexity. Many organizations are staying on-top of compliance requirements by leveraging an integrated governance, risk and compliance (GRC) framework.

Although (GRC) best practices are being adopted as the solution for non-compliance by many, how do you decide whether your organization needs a GRC tool? How do you make a convincing presentation to management that GRC's are not only affordable, but can actually reduce the likelihood and impact of incidents enough to justify their costs?

Join Chris Noell, Sr. VP of Product Management as he answers these questions in the webinar, Non-Compliance Costs: Should Your Organization Invest in GRC Tools? Walk away with actionable best practices and a compelling business case you can present to management.
Key Takeaways
Non-compliance costs hard dollars, besides loss of brand equity and potential customers
Manual processes are impossible to scale and can be effective for managing only a handful of regulations
A GRC solution goes beyond technology and covers people, processes, and technology
A good GRC solution is a comprehensive, automated data source, able to establish a control framework based on applicable regulations
Who should view this event?
Simply, anyone who is researching, implementing, or managing a GRC program should view this webcast.
04.27.2011

Top Requirements for Successfully Managing SOX Quarterly Self-Assessments Vol. 2

For many organizations, Sarbanes-Oxley compliance is mandatory; both on the financial side and on the IT side managing the process can be an arduous an unwitting waste of time. Walkthroughs that need to be reviewed by numerous individuals, tens of controls that need to be sampled and tested in detail can come with time lags that makes an already detailed task more cumbersome.

Automating the self-assessment process can make it less painful if performed under proper supervision. There are many advantages to using a GRC tool to automate assessments such as speed, efficiency, data integrity, and improved analysis.

Join Salman Aziz, ANX's resident Risk and Compliance Services domain expert, in this 1-hour live webcast, where he will uncover the top automation requirements organizations should consider to successfully automating SOX quarterly self-assessments.

In this session, you will learn:
Top requirements to successfully automate SOX Quarterly Self-Assessments
Best practices for defining and executing an effective compliance strategy
How you can quickly and cost-effectively enable automated quarterly self-assessments
Who should attend?
Simply, anyone who is researching, implementing, or managing a Sarbanes-Oxley (SOX) compliance program should attend this webcast.
01.26.2011

Webcast | Simplify IT Risk and Compliance Management with Holistic Controls

In this panel discussion we will address the challenges IT teams face as a result of siloed, inefficient point tool approaches to administering and enforcing security and compliance policy across hybrid IT infrastructures. Our panel will discuss how to close the gaps of protection and apply controls in a systemic manner by centralizing management through a holistic approach, as well as how to simplify management and enhance alignment between the security team responsible for defining security policy and the operations team charged with implementing that policy. Attendees will learn how to enable a holistic approach to risk management and compliance; a single view to the most important security and compliance elements across the entire IT environment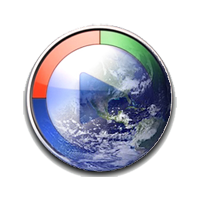 Categories
Learn More