ANX Media - Items tagged as pci compliance
In this section you will find rich media that has been either developed by ANX or resyndicated.
10.04.2012

The Silent Restaurant Killer

Restaurants are the prime target of choice for cyber criminals. The success rate of their exploits and the financial damages they inflict are astonishing. The average data breach of a non-PCI compliant restaurant is $80,000, and most don't survive. Credit Card compromise is the silent killer of restaurants. Learn why cyber criminals are targeting the restaurant industry and the methods they use to steal information. Also learn about some low cost tactics that restaurant owners can use to prevent credit card theft.
08.30.2012

3 Steps that every franchise owner should take to prevent credit card theft

Credit card theft through the Internet is a serious threat to franchise profits. A single data breach leads to financial devastation and even store closure in many cases. Despite the growing threat, many franchise owners are not taking simple steps that can dramatically reduce the chance of being a victim of data breach. Join this informative 30-minute webinar to learn about the 3 steps that every franchise owner can implement within 30 days for less than $1 per day.
02.28.2012

Accessing the Financial Impact of a Data Breach

Just like an oil spill affects millions of people, so does a "data spill." As the Gulf of Mexico oil spill cost BP $63 billion to clean-up, a "data spill" often costs a small business millions. In fact, a recent study showed 70% of small businesses that suffered a breach were out of business within the year.

A small breach of 1,000 records can result in:
$204 – average cost per breach
$2,004,000 – total cost
Loss of productivity
Loss of customer loyalty
Legal costs
Unfavorable media coverage
This webinar will cover the costs that come with a data breach and what a company can do today and ongoing to become 100% Payment Card Industry Data Security Standard (PCI DSS) compliant. It will show steps your company can take today and ongoing to prevent from becoming another statistic.
02.23.2012

PCI in the Franchise System – People, Processes and Technology

Businesses worry about security breaches but often fail to look at Payment Card Industry Data Security Standard (PCI DSS) compliance as whole, centering their attention on their technology only. The other two aspects of PCI DSS, people and processes, are ignored, leading the company vulnerable to possible security attacks.

Three Pillars:

Technology. Most companies have a secure firewall, and believe that they are PCI compliant. Building a secure network is only one of the twelve requirements of PCI DSS.
People. Sensitive data, whether a credit card number or a customer's address, should be treated like cash. Mishandling=money loss.
Process. PCI is not a "set it and forget it" process. Implementing regular maintenance and a security policy are part of ongoing process of PCI DSS.
The webcast will explore more of the people and process requirements, and how ANX can quickly implement an all-in-one solution to the three pillars. Having ANX as your PCI DSS solutions frees up resources and ensures that the ever changing security threats are managed.
01.26.2012

Simple Steps to Implementing PCI in Your Retail Organization

Did you know that 60% of retail merchants are not PCI compliant? With only 12 requirements, PCI compliance can intimidate even the largest organizations. All retailers, regardless of their size, must comply with these standards to keep credit card information safe. Non-compliance can lead to costly fines, litigation and being barred from processing credit cards all together. There is also a risk of losing customer confidence and trust should breach occur.

In this webinar, we look at simple steps that retailers can take to protect their network and manage PCI compliance.

Key Points Covered:

Why Do Retailers Need PCI Compliance?
What are the Breach Points in a Retail Network?
What are the Dangers of Non-Compliance?
Simple steps to PCI compliance
12.15.2011

Top 5 PCI DSS Myths Explained

Payment Card Industry Data Security Standard (PCI DSS) is the global data security standard adopted by the payment card brands for all entities that process, store, or transmit cardholder data. With high profile credit card breaches becoming more frequent, PCI DSS compliance is top of mind for business enterprises. Unfortunately, with the buzz come several myths about compliance due to PCI DSS being misunderstood.

In this webinar, we look at common PCI DSS myths and attempt to dispel those myths and provide a few useful tips on approaching to PCI DSS.
08.24.2011

Profile of a Franchise Security Breach

In the complex distributed environment of franchises, sensitive customer data is processed, transmitted, or stored across a diverse range of sites, including POS locations, offices, warehouses, distribution centers, or web channels, creating numerous points of weakness for criminals to exploit. A security breach or a loss of confidential customer data can have serious adverse financial and reputational implications on a brand. And it can be increasingly difficult for franchises to improve brand image and rebuild consumer trust in this fragile economic environment with nearly 76% of the small businesses that experience a customer data breach going out of business within a year.

In this webinar, ANX's enterprise security consulting manager John Roskoph will walk you through a franchise security breach scenario, and discuss with you the causes, consequences and the safeguards to protect your franchise against a possible breach.

Agenda:
Profile of a franchise security breach
Serious adverse implications of a data breach
Top 5 safeguards to protect your network against franchise security breach
ANX PCI DSS compliance and security solution for franchise networks
Who should view on-demand webinar? Franchise owners, Franchisors, VP of Franchise Development, Regional Franchise Managers or anyone involved in a distributed location environment.
05.27.2011

Inside PCI 2.0: What you need to know before you accept that next credit card

With the latest release of PCI DSS standard, version 2.0, it has become important for organizations that accept credit cards to reconcile their need to increase sales and reduce costs with an urgent need to comply with the new PCI DSS 2.0 requirements. Is your organization geared up to take on this new challenge?

Attend our webinar, Inside PCI DSS 2.0: What you should know before you accept that next credit card, and explore practical and cost effective ways to achieve PCI DSS 2.0 compliance.
PCI DSS 2.0 Background
PCI DSS 2.0 Compliance Best Practices
QSA Requirements
ANX TruPCI Solution
Questions & Answers
Speaker
Chris Noell, SVP Product Management, manages ANX's governance, risk, and compliance software-as-a-service solutions. He has over 15 years of experience handling issues associated with designing, implementing, and securing enterprise applications, databases, and networks. His passion is helping clients develop sustainable compliance programs that reduce real-world risk.
Who should View this event:
Compliance Managers, Large Merchants, Payment Processors,  Merchant Banks, Risk Managers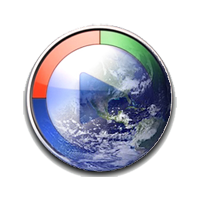 Categories
Learn More