ANX Media - Items filed under Managed Security
In this section you will find rich media that has been either developed by ANX or resyndicated.
05.08.2013

McKesson Pharmaces - Simple Steps to Reduce the Risk of Data Breach

This webinar is offered to McKesson affiliated pharmacies. It exams the problem of credit card theft and provides 3 simple ways for pharmacies to reduce the risk of becoming a victim. Specific discussion of the PCI Self-Assessment Questionnaire including methods to reduce the time to complete are examined.
10.13.2011

Latest Trends in PCI Compliance - PCI SSC Post Show Webinar

With PCI compliance becoming top priority for every organization that stores cardholder information, PCI SSC North American Community Conference offered a unique collaborative platform for attendees to meet face to face with the PCI Security Standards Council and industry stakeholders to discuss and share feedback on real-world experiences implementing comprehensive PCI Compliance Programs, and gain insight on new standards to be released.

Whether you were at the conference or unable to attend, this webinar will give you inside access to the wealth of information provided and an analysis of what this data means to you and your organization.

ANX's Derek Casarez, Integrated Security and Compliance Specialist, will discuss key takeaways from the PCI SSC North American Community Conference, highlight the latest trends in PCI compliance and provide you with a roadmap to success with your PCI Compliance & Security Program.
PCI Compliance Current News/Latest Headlines
Real world Case Studies from a QSA perspective
Latest technology trends in PCI compliance and security
ANX's approach to PCI Compliance & Security
07.14.2011

Top 3 Ways to Protect Your Brand From Franchise Data Breaches

Franchisors and businesses with distributed locations are becoming increasingly at risk of compromising their brand equity through data breach risks incurred by their franchisees and employees at branch locations.
The results of a data breach can be devastating for both parties with the possibility of multiple fines, potential loss of credit privileges and loss of customer loyalty – all of which cause 76% of small businesses that experience a customer data breach to go out of business within a year.
This informative webinar presented by ANX discusses the Top 3 Ways to Protect Your Brand from Franchise Data Breaches
Agenda

Do you really know how secure your franchisees' data is?
How to build a secure network to protect your sensitive data against hackers
PCI DSS Basics – How to increase franchisee adoption rates
….and much more
11.02.2010

What 2011 Holds in Store for Your IT Governance, Risk and Compliance (IT GRC) Program – 5 Predictions

Planning a compliance program in 2011? In this live 30-minute webcast, Chris Noell, EVP of Product Management at TruArx, will make five predictions on what regulations will have the most impact in 2011 and what GRC capabilities will be required.
10.14.2010

Top Requirements for Successfully Automating SOX Quarterly Self-Assessments

For many organizations, Sarbanes-Oxley compliance is mandatory, but automation of the self-assessment process can make it less painful. There are many advantages to using an IT GRC tool to automate assessments such as speed, efficiency, data integrity, and improved analysis.

Join us on Thursday, October 14 at 11am EST for this informative session.
07.26.2010

Top 10 Things to Look for in a Managed Security Service Provider

In this podcast we will be discussing the top 10 things to look for in a managed security provider. Some topics included in this podcast are: Security Expertise and Reputation, Compatibility with Existing Infrastructure, Service and Support, and Service Level Agreements (SLA's).
07.12.2010

Justifying Outsourcing

In today's recession economy, the push for cost cutting measures in most organizations is at the top of every list; notwithstanding, IT is usually at the top of the list. CIO's of the world are juggling flat or decreased budgets, increasing audit requirements, increasing security threats, as well as, the ability to maintain competent staff in the everyday firefight. It is no wonder organizations are turning to IT outsourcing to help meet the challenges faced today. Simply put: "Let the experts handle my IT operations"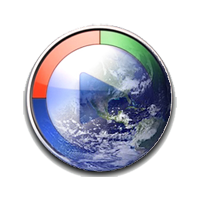 Categories
Learn More