ANX Media - Items tagged as IT
In this section you will find rich media that has been either developed by ANX or resyndicated.
11.02.2010

What 2011 Holds in Store for Your IT Governance, Risk and Compliance (IT GRC) Program – 5 Predictions

Planning a compliance program in 2011? In this live 30-minute webcast, Chris Noell, EVP of Product Management at TruArx, will make five predictions on what regulations will have the most impact in 2011 and what GRC capabilities will be required.
07.12.2010

Justifying Outsourcing

In today's recession economy, the push for cost cutting measures in most organizations is at the top of every list; notwithstanding, IT is usually at the top of the list. CIO's of the world are juggling flat or decreased budgets, increasing audit requirements, increasing security threats, as well as, the ability to maintain competent staff in the everyday firefight. It is no wonder organizations are turning to IT outsourcing to help meet the challenges faced today. Simply put: "Let the experts handle my IT operations"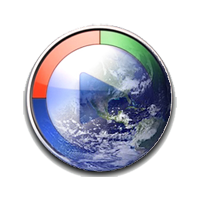 Categories
Learn More