ANX Media - Items tagged as managed security
In this section you will find rich media that has been either developed by ANX or resyndicated.
08.30.2012

3 Steps that every franchise owner should take to prevent credit card theft

Credit card theft through the Internet is a serious threat to franchise profits. A single data breach leads to financial devastation and even store closure in many cases. Despite the growing threat, many franchise owners are not taking simple steps that can dramatically reduce the chance of being a victim of data breach. Join this informative 30-minute webinar to learn about the 3 steps that every franchise owner can implement within 30 days for less than $1 per day.
07.26.2010

Top 10 Things to Look for in a Managed Security Service Provider

In this podcast we will be discussing the top 10 things to look for in a managed security provider. Some topics included in this podcast are: Security Expertise and Reputation, Compatibility with Existing Infrastructure, Service and Support, and Service Level Agreements (SLA's).
07.12.2010

Justifying Outsourcing

In today's recession economy, the push for cost cutting measures in most organizations is at the top of every list; notwithstanding, IT is usually at the top of the list. CIO's of the world are juggling flat or decreased budgets, increasing audit requirements, increasing security threats, as well as, the ability to maintain competent staff in the everyday firefight. It is no wonder organizations are turning to IT outsourcing to help meet the challenges faced today. Simply put: "Let the experts handle my IT operations"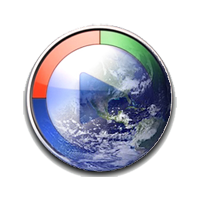 Categories
Learn More