ANX Media - Items filed under Managed Network Services
In this section you will find rich media that has been either developed by ANX or resyndicated.
10.16.2013

Driving Innovation - Maximize ROI on your CATIA Investment

You have invested in CATIA V5; now find out how you can maximize your ROI by utilizing CATIA's Knowledgeware capabilities.

This event is for CATIA V5 customers with foxus around CATIA's Knowledgeware capabilities. During the webinar a CATIA expert will discuss how companies can use Knowledgeware to:

-Differentiate by capturing and sharing company know-how and therefore focus their expertise on innovative tasks -Be faster by automating product design processes, accelerating the exploration of design alternatives and maximizing design reuse
-Be more efficient by enforcing standards and specifications, integrating process requirements early in the design phase and automating the detection of issues, and finally
-Grow by reacting quickly and accurately to project opportunities and facilitating the support of decision-making

Learn more about how these capabilities can be natively integrated into your current CATIA V5 architecture, and leveraged by the single object module used by all workbenches.
06.05.2013

3D Master – Driving Accuracy into your Business.
"My engineers complain about spending too much time creating and updating drawings."
"I outsource drafting, but I worry about the risk to company know how."
"We spend a lot of time explaining drawings to our customers and subcontractors… but they still make errors due to misunderstanding."
"Incorrect 2D documents, unsynchronized with 3D, lead to quality issues and customer dissatisfaction."
Do you recognize any of the challenges above?
We are pleased to invite you to a live webinar which will explain how you can now leverage your 3D environment to deliver greater quality and lower cost.
During the webinar you will see how the 3D Master approach (known as "Model Based Definition") delivers benefits across all phases of the product development process.
It means that there is a single source of all product information
It includes a fully accurate & annotated geometric definition
A source for all manufacturing & work instructions and all downstream processes
A single traceable source for compliance with regulations & standards
You can still create and use 2D drawings – but they become a communication medium – not the reference. They are always up to date.
By the way:
The CATIA 3D Master Experience delivers a proven, natural progression from 2D which makes the right information available anytime, anywhere. Customers adopting this approach have seen amazing return on investment. Examples include: reducing cost of changes by up to 90%, productivity increased by over 40%, drawing time reduced by 66%.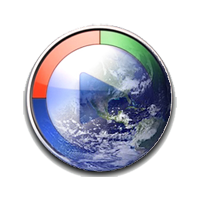 Categories
Learn More