ANX Media - Items tagged as CATIA
In this section you will find rich media that has been either developed by ANX or resyndicated.
10.16.2013

Driving Innovation - Maximize ROI on your CATIA Investment

You have invested in CATIA V5; now find out how you can maximize your ROI by utilizing CATIA's Knowledgeware capabilities.

This event is for CATIA V5 customers with foxus around CATIA's Knowledgeware capabilities. During the webinar a CATIA expert will discuss how companies can use Knowledgeware to:

-Differentiate by capturing and sharing company know-how and therefore focus their expertise on innovative tasks -Be faster by automating product design processes, accelerating the exploration of design alternatives and maximizing design reuse
-Be more efficient by enforcing standards and specifications, integrating process requirements early in the design phase and automating the detection of issues, and finally
-Grow by reacting quickly and accurately to project opportunities and facilitating the support of decision-making

Learn more about how these capabilities can be natively integrated into your current CATIA V5 architecture, and leveraged by the single object module used by all workbenches.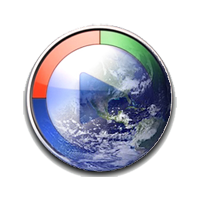 Categories
Learn More