ANX Media - Items tagged as pci
In this section you will find rich media that has been either developed by ANX or resyndicated.
05.10.2013

Retaining Customer Loyalty through Crisis Management

Due to overwhelming demand, ANX's Mark Wayne will present a live, encore presentation of the Crisis Management Innovation Forum from the Restaurant Leadership Conference 2013. The customer is everything. While you give them great service and food, are you also protecting them and your business thoroughly? The fact is that one in six restaurants will suffer a credit card breach in the next 24 months. You protect your business with locks, cameras and fire insurance, but why are you ignoring a bigger threat to your business? Cyber-attacks! Are you prepared if a breach would occur today? What would you do? Who would you call? Are you really prepared?
05.08.2013

McKesson Pharmaces - Simple Steps to Reduce the Risk of Data Breach

This webinar is offered to McKesson affiliated pharmacies. It exams the problem of credit card theft and provides 3 simple ways for pharmacies to reduce the risk of becoming a victim. Specific discussion of the PCI Self-Assessment Questionnaire including methods to reduce the time to complete are examined.
03.13.2013

Assessing the Financial Impact of a Data Breach

One-in-six small businesses will suffer a credit card breach in the next 24 months. Restaurants, retail and lodging locations are the number one target for cyber criminals, suffering 74% of these breaches in 2012. The problem no longer can be ignored. Businesses are now taking a proactive approach in protecting their business. Their business is their life. A small breach of 1,000 records can result in:

$80,000 average total cost
Loss of productivity
Loss of customer loyalty
Legal costs
Unfavorable media coverage
This 30-minute webinar covers the costs that come with a data breach and what a company can do today and ongoing to become 100% Payment Card Industry Data Security Standard (PCI DSS) compliant. It will show steps your company can take today and ongoing to prevent from becoming another statistic.
06.06.2012

Executive Insight: Franchise IT Best Practices

Executive Insight — An online open panel discussion with franchise experts discussing how to build brand value, while ensuring cash flow for franchisors and franchisees.

Our expert panel discussed topics such as: simple ways to improved your network efficiency and keep your customer information protected.

Executive Insight Panelists:
Zerrick Pearson – Sr. Director of Information Technology, Five Guys Enterprises, LLC
Scott Morgan – Director of IT, Murphy Adams Restaurant Group
Jeffrey S. Klein Partner, Capriotti's Sandwich Shop
05.23.2012

Executive Insight: Building Brand Value and Customer Loyalty

Executive Insight — An online open panel discussion with franchise experts discussing how to build brand value, while ensuring cash flow for franchisors and franchisees.

Our expert panel discussed building and maintaining customer loyalty, maintaining compliance and protecting franchisee investments from various market risks including data breaches caused by credit card hackers.

Executive Insight Panelists:

J. Joseph Finizio President & CEO, Retail Solutions Providers Association
Randy Murphy CEO Mama Fu's Asian House - Murphy Adams Restaurant Group, LP
Jeffrey S. Klein Partner, Capriotti's Sandwich Shop
01.31.2012

The Next Generation of PCI in Retail

Forrester Research estimates that E-commerce sales in the US will reach $278.9 billion in 2015. Is your retail organization ready for this? With the growth of mobile device usage and continued market shift to web retail, having the infrastructure to keep customer data secure is vital.

This webinar discusses what new and potential threats retailers must be aware of and what strategies retailers can use to guard against possible breaches.

Key Points Covered:

What are the New Data Security Challenges for Retailers?
Is PCI DSS Ready for These New Challenges?
What Can Retailers Do?
12.08.2011

Security Beyond PCI

Businesses are anxious to avoid damaging their brands with negative publicity from data breaches, and have been busy deploying resources to ensure compliance with Payment Card Industry Data Security Standards (PCI DSS) mandates. Achieving true data security is much more complex than simply safeguarding credit card data. Businesses need to plan and execute a holistic approach to data security, with high-level support from senior management, to stay ahead of cyber criminals.

But PCI DSS compliance is simply a first step towards of an ongoing journey toward true data security, and not the final destination. A holistic approach to data security is needed that not only ensures governance and regulatory compliance, but monitors business processes, controls data access, and secures all internal and external data transmissions to protect against fraudulent breaches and unauthorized leaks.

This webinar from ANX explores the realms of complete and proactive data security and why businesses must not stop at PCI DSS compliance.

Key Takeaways:
Requirements of the PCI DSS
Exploring realms of Data Security Beyond Compliance
Best Practices for Holistic Security Management
12.06.2011

PCI Basics: Preparing your Franchise for the Holiday Season

During the holiday season small business owners and franchises can look forward to what can be the busiest time of the year with more customers walking through their doors and larger volumes of credit card transactions. Hackers will be out shopping too and unfortunately your sensitive data is on their holiday wish list.

The results of a data breach can be devastating for both franchisors and franchisees with the possibility of multiple fines, potential loss of credit privileges and loss of customer loyalty – all of which cause 76% of small businesses that experience a customer data breach to go out of business within a year.

In this informative webinar, ANX will help you prepare your business for the holidays and protect your franchise brand equity with a few easy to follow PCI best practices.
11.17.2011

5 Practical Steps that Corporate can take to Protect Franchise Locations from Data Breach

Corporations with independently owned franchise locations face unique challenges when it comes to PCI compliance. While it's the responsibility of the franchise owner to become and remain PCI compliant, the ramifications of a data breach affect the corporate brand. Just one data breach at the smallest location can result in lost consumer confidence and negative publicity, which will impact revenues across the franchise community. To mitigate risks to the brand, more and more corporations are becoming involved in PCI compliance at franchise locations. These corporations are taking an oversight and consultative approach to help their franchise owners navigate the complexities of PCI compliance. This Webcast explores 5 practical and cost effective steps that corporations can take now to help their locations become PCI compliant and reduce the likelihood of a data breach.
05.27.2011

Inside PCI 2.0: What you need to know before you accept that next credit card

With the latest release of PCI DSS standard, version 2.0, it has become important for organizations that accept credit cards to reconcile their need to increase sales and reduce costs with an urgent need to comply with the new PCI DSS 2.0 requirements. Is your organization geared up to take on this new challenge?

Attend our webinar, Inside PCI DSS 2.0: What you should know before you accept that next credit card, and explore practical and cost effective ways to achieve PCI DSS 2.0 compliance.
PCI DSS 2.0 Background
PCI DSS 2.0 Compliance Best Practices
QSA Requirements
ANX TruPCI Solution
Questions & Answers
Speaker
Chris Noell, SVP Product Management, manages ANX's governance, risk, and compliance software-as-a-service solutions. He has over 15 years of experience handling issues associated with designing, implementing, and securing enterprise applications, databases, and networks. His passion is helping clients develop sustainable compliance programs that reduce real-world risk.
Who should View this event:
Compliance Managers, Large Merchants, Payment Processors,  Merchant Banks, Risk Managers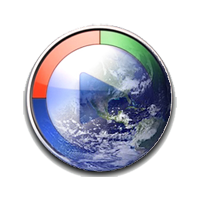 Categories
Learn More