ANX Media - Items tagged as franchise
In this section you will find rich media that has been either developed by ANX or resyndicated.
06.06.2012

Executive Insight: Franchise IT Best Practices

Executive Insight — An online open panel discussion with franchise experts discussing how to build brand value, while ensuring cash flow for franchisors and franchisees.

Our expert panel discussed topics such as: simple ways to improved your network efficiency and keep your customer information protected.

Executive Insight Panelists:
Zerrick Pearson – Sr. Director of Information Technology, Five Guys Enterprises, LLC
Scott Morgan – Director of IT, Murphy Adams Restaurant Group
Jeffrey S. Klein Partner, Capriotti's Sandwich Shop
02.23.2012

PCI in the Franchise System – People, Processes and Technology

Businesses worry about security breaches but often fail to look at Payment Card Industry Data Security Standard (PCI DSS) compliance as whole, centering their attention on their technology only. The other two aspects of PCI DSS, people and processes, are ignored, leading the company vulnerable to possible security attacks.

Three Pillars:

Technology. Most companies have a secure firewall, and believe that they are PCI compliant. Building a secure network is only one of the twelve requirements of PCI DSS.
People. Sensitive data, whether a credit card number or a customer's address, should be treated like cash. Mishandling=money loss.
Process. PCI is not a "set it and forget it" process. Implementing regular maintenance and a security policy are part of ongoing process of PCI DSS.
The webcast will explore more of the people and process requirements, and how ANX can quickly implement an all-in-one solution to the three pillars. Having ANX as your PCI DSS solutions frees up resources and ensures that the ever changing security threats are managed.
08.24.2011

Profile of a Franchise Security Breach

In the complex distributed environment of franchises, sensitive customer data is processed, transmitted, or stored across a diverse range of sites, including POS locations, offices, warehouses, distribution centers, or web channels, creating numerous points of weakness for criminals to exploit. A security breach or a loss of confidential customer data can have serious adverse financial and reputational implications on a brand. And it can be increasingly difficult for franchises to improve brand image and rebuild consumer trust in this fragile economic environment with nearly 76% of the small businesses that experience a customer data breach going out of business within a year.

In this webinar, ANX's enterprise security consulting manager John Roskoph will walk you through a franchise security breach scenario, and discuss with you the causes, consequences and the safeguards to protect your franchise against a possible breach.

Agenda:
Profile of a franchise security breach
Serious adverse implications of a data breach
Top 5 safeguards to protect your network against franchise security breach
ANX PCI DSS compliance and security solution for franchise networks
Who should view on-demand webinar? Franchise owners, Franchisors, VP of Franchise Development, Regional Franchise Managers or anyone involved in a distributed location environment.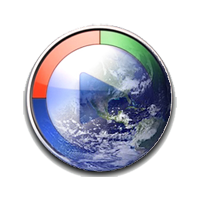 Categories
Learn More