ANX Media - Items tagged as self assessments
In this section you will find rich media that has been either developed by ANX or resyndicated.
04.27.2011

Top Requirements for Successfully Managing SOX Quarterly Self-Assessments Vol. 2

For many organizations, Sarbanes-Oxley compliance is mandatory; both on the financial side and on the IT side managing the process can be an arduous an unwitting waste of time. Walkthroughs that need to be reviewed by numerous individuals, tens of controls that need to be sampled and tested in detail can come with time lags that makes an already detailed task more cumbersome.

Automating the self-assessment process can make it less painful if performed under proper supervision. There are many advantages to using a GRC tool to automate assessments such as speed, efficiency, data integrity, and improved analysis.

Join Salman Aziz, ANX's resident Risk and Compliance Services domain expert, in this 1-hour live webcast, where he will uncover the top automation requirements organizations should consider to successfully automating SOX quarterly self-assessments.

In this session, you will learn:
Top requirements to successfully automate SOX Quarterly Self-Assessments
Best practices for defining and executing an effective compliance strategy
How you can quickly and cost-effectively enable automated quarterly self-assessments
Who should attend?
Simply, anyone who is researching, implementing, or managing a Sarbanes-Oxley (SOX) compliance program should attend this webcast.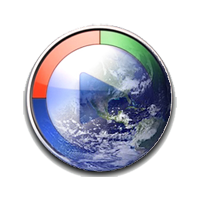 Categories
Learn More