ANX Media - Items tagged as GRC
In this section you will find rich media that has been either developed by ANX or resyndicated.
05.25.2011

Ask the Right GRC Questions: Top 7 RFP Topics when it comes to GRC Solutions

Implementing a GRC solution can be a lengthy and costly exercise. Once implemented, your organization is compelled to stay with the solution in hopes of realizing positive ROI. If you are planning to implement a GRC solution, it is imperative to choose carefully from the large number of options in the market. But how do you ensure to attract the right GRC vendors?

View this on-demand webcast, Ask the Right GRC Questions: Top 7 RFP Topics when it comes to GRC Solutions, and learn from the experts how to choose the right GRC solution for your organization.

Key Takeaways
Complexities of a GRC implementation
Importance of locating the right partner for your GRC solution
Having the right questions in your RFP to attract the right GRC vendor and solution
Examples of good RFP questions related to, service and support offerings, integration time, content, report generation and analytics, risk and control management and more
04.28.2011

Non-Compliance Costs: Should Your Organization Invest in GRC Tools?

Compliance regulations are increasing in quantity and complexity. Many organizations are staying on-top of compliance requirements by leveraging an integrated governance, risk and compliance (GRC) framework.

Although (GRC) best practices are being adopted as the solution for non-compliance by many, how do you decide whether your organization needs a GRC tool? How do you make a convincing presentation to management that GRC's are not only affordable, but can actually reduce the likelihood and impact of incidents enough to justify their costs?

Join Chris Noell, Sr. VP of Product Management as he answers these questions in the webinar, Non-Compliance Costs: Should Your Organization Invest in GRC Tools? Walk away with actionable best practices and a compelling business case you can present to management.
Key Takeaways
Non-compliance costs hard dollars, besides loss of brand equity and potential customers
Manual processes are impossible to scale and can be effective for managing only a handful of regulations
A GRC solution goes beyond technology and covers people, processes, and technology
A good GRC solution is a comprehensive, automated data source, able to establish a control framework based on applicable regulations
Who should view this event?
Simply, anyone who is researching, implementing, or managing a GRC program should view this webcast.
04.27.2011

Top Requirements for Successfully Managing SOX Quarterly Self-Assessments Vol. 2

For many organizations, Sarbanes-Oxley compliance is mandatory; both on the financial side and on the IT side managing the process can be an arduous an unwitting waste of time. Walkthroughs that need to be reviewed by numerous individuals, tens of controls that need to be sampled and tested in detail can come with time lags that makes an already detailed task more cumbersome.

Automating the self-assessment process can make it less painful if performed under proper supervision. There are many advantages to using a GRC tool to automate assessments such as speed, efficiency, data integrity, and improved analysis.

Join Salman Aziz, ANX's resident Risk and Compliance Services domain expert, in this 1-hour live webcast, where he will uncover the top automation requirements organizations should consider to successfully automating SOX quarterly self-assessments.

In this session, you will learn:
Top requirements to successfully automate SOX Quarterly Self-Assessments
Best practices for defining and executing an effective compliance strategy
How you can quickly and cost-effectively enable automated quarterly self-assessments
Who should attend?
Simply, anyone who is researching, implementing, or managing a Sarbanes-Oxley (SOX) compliance program should attend this webcast.
04.27.2010

Podcast | Top 5 Compliance Management Pitfalls to Avoid in 2010

The rising costs and time associated with managing the complexity of an enterprise-wide compliance and risk management effort can be daunting. Finding out you have major deficiencies in your compliance program during an audit is even scarier. Join Chris Noell, TruArx EVP of Product Management, as he discusses five of the most common pitfalls to avoid when managing a successful compliance program. Chris draws on TruArx' more than 30 combined years of IT GRC implementation experience, sharing some of his key lessons-learned in this short 12-minute podcast.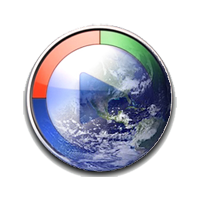 Categories
Learn More