ANX Media - Items tagged as policy lifecycle management
In this section you will find rich media that has been either developed by ANX or resyndicated.
09.13.2011

The Science of Compliance: Creating a Comprehensive Compliance Program

The UCF is the only IT compliance framework that helps you manage conflicting and overlapping compliance requirements across hundreds of different regulations, allowing you to comply once and attest to many requirements including PCI, Sarbanes-Oxley, HIPAA, CobiT, NIST, and hundreds more.

Learn the science behind compliance management utilizing automated assessments/audits and reports against over 600 regulations and industry standards. ANX and UCF will take the confusion out of dealing with complex sets of regulatory requirements that make it difficult to know how compliant you really are.

Join us for an overview of how the UCF and ANX's GRC solutions enable you to reduce compliance costs, expand compliance coverage, and reduce unintentional risk by:
Tracking all applicable regulations in a common control framework
Efficiently creating and distributing policies according to job function
Maintaining an auditable record of policy acceptance and training
Prioritizing compliance deficiencies with an overall risk methodology
Managing remediation and charting progress toward organization objectives
Speakers:
Dorian J. Cougias
- Co-founder, Network Frontiers & Lead Analyst of the UCF
Dorian J. Cougias is the Co-founder and CEO of Network Frontiers, the premier provider of compliance mapping focusing on the science of compliance, including harmonization methods, metrics, systems continuity, and governance. As the Lead Analyst and original architect of the Unified Compliance Framework, Dorian is focused on delivering a strategic approach to IT compliance that reduces expenditure, limits liability, and leverages the value of compliance-related technologies and services across the enterprise.
Chris Noell
- SVP, Product Management at ANX
Chris Noell manages ANX's governance, risk, and compliance software-as-a-service solutions. He has over 15 years of experience handling issues associated with designing, implementing, and securing enterprise applications, databases, and networks. His passion is helping clients develop sustainable compliance programs that reduce real-world risk.
08.17.2011

Policy Management: How to Communicate, Test and Track Your Policies Throughout Your Organization

Is your current policy management program resulting in additional regulation-related overhead?

Learn how a robust, flexible and scalable policy lifecycle management solution can help organizations align company and compliance objectives, in this webinar: "Policy Management: How to Communicate, Test and Track Your Policies Throughout Your Organization". Also learn how to streamline policy and procedure creation, develop best practices, support implementation across the organization and ensure better employee communication and accountability.

Key Takeaways:

Learn how to effectively communicate policies to all relevant employees
Discover ways to enhance policy comprehension across the enterprise
Know how to adopt and align policies quickly and easily
Gain insights to end-to-end policy enforcement for improving compliance
Learn how to reduce costs associated with training, tracking acceptance, and reporting on new policies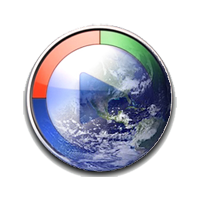 Categories
Learn More