ANX Media - Items tagged as risk management
In this section you will find rich media that has been either developed by ANX or resyndicated.
09.28.2011

The Latest Trends in Information Security and Risk Management: ISACA ISRM Post Show

With security continuing the be a top C-level agenda, ISACA's annual Information Security and Risk Management (ISRM) Conference attracted leading industry professionals who shared their valuable expertise and insights on today's security challenges and future trends. The conference offered a collaborative platform that provided attendees exposure to new ideas and tools to implement and deliver results in the areas of information security, business continuity, and compliance and risk management. As an exhibitor, ANX showcased its best -in-class IT security, compliance, and risk management solutions while providing insight to attendees on how to develop risk-managed compliance programs that limit liability without expending unnecessary resources.

Whether you were at the conference or unable to attend, this webinar will give you inside access to the wealth of information provided and an analysis of what this data means to you and your organization. In this ANX-hosted webinar, Steve Akers, Director of Managed Risk and Compliance Services at ANX, will discuss his views on the ISACA conference and share the benefits of ANX's GRC solutions.

Key Takeaways

Current Security Issues in the news
GRC Business Case Overview
Security and Compliance in the cloud
Key takeaways from the show
ANX's approach to IT GRC
07.27.2011

Risk Management 102: Taking Your Risk Program to the Next Level

Do you have the right things in place to take your risk management program from manual spreadsheets and ad hoc processes to a truly managed, automated process?

ANX's webinar "Risk Management 102: Taking Your Risk Program to the Next Level", and learn how to maximize returns from your risk program and choose a solution that fits your budget and integrates with your existing processes. This webinar discusses different types of risk management approaches and how to leverage these strategies to make informed decisions.

Agenda :
Integrated versus siloed risk management
Challenges in current approach to risk management
New approach to risk management
Integrating risk management as part of a GRC solution
Benefits of a properly implemented risk management solution
04.06.2011

ANX's Demo Tuesday: TruComply Enabling Compliance and Risk Management

Join Salman Aziz, ANX's resident Risk and Compliance Services domain expert, in this 1-hour webcast, where he will uncover the top automation requirements organizations should consider to successfully automating SOX quarterly self-assessments.
01.26.2011

Webcast | Simplify IT Risk and Compliance Management with Holistic Controls

In this panel discussion we will address the challenges IT teams face as a result of siloed, inefficient point tool approaches to administering and enforcing security and compliance policy across hybrid IT infrastructures. Our panel will discuss how to close the gaps of protection and apply controls in a systemic manner by centralizing management through a holistic approach, as well as how to simplify management and enhance alignment between the security team responsible for defining security policy and the operations team charged with implementing that policy. Attendees will learn how to enable a holistic approach to risk management and compliance; a single view to the most important security and compliance elements across the entire IT environment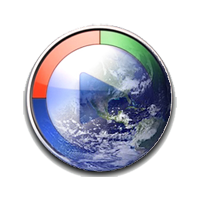 Categories
Learn More