ANX Media - Items tagged as exa
In this section you will find rich media that has been either developed by ANX or resyndicated.
04.10.2014

EXALEAD OnePart Demo by Dassault Systemes

EXALEAD OnePart is an innovative application for locating and reusing 2D/3D legacy parts, designs, and associated documentation. The intuitive user experience allows designers, engineers, and R&D managers to shorten product development times, improve efficiencies, and lower lifecycle costs.

Join us to learn how to:

• Increase Engineering Capacity
• Accelerate product design and development at lower cost
• See side-by-side comparison of legacy information about design, component, project or product data
• Reuse proven best-practice specs, design standards, and post new IP into PLM and ERPs • OnePart provides cross-product meta-data, shape search (Q4 2013), discovery, and visualization, with side-by-side compare of information about a design, part, or component for rapid and thorough investigations of reusable enterprise assets.

OnePart is NOT an application inside the PLM system, but is a search based solution that can feed the PLM (or any system of record) with newly found IP.

OnePart is browser-based and works without plugins, meaning no install on user machines and very efficient for new version rollouts.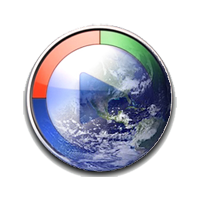 Categories
Learn More