ANX Media - Items tagged as EDI
In this section you will find rich media that has been either developed by ANX or resyndicated.
09.20.2012

Top 5 Challeneges of Aftermarket Sales

For many automotive suppliers, venturing into the world of aftermarket sales can be an opportunity to expand their business and reach a new host of customers. The opportunity to expand sales and spur growth makes it a worthwhile pursuit, but with every opportunity comes a challenge. In our upcoming webinar, we will explore the challenges you may be facing as you venture into the aftermarket sales arena for the first time, or work to grow your business in this unique market. ANX has partnered with automotive suppliers for over 30 years, bringing its products and expertise, as well as deep industry knowledge, to help meet these challenges head-on. In our webinar, we will cover techniques and processes that address the concerns of the automotive aftermarket, but can be applied to many other industries as well.

The 30-minute webinar will focus on:


Quickly handling non-stocking, emergency orders
Making use of internet technology to meet trading partner requirements
Enabling business continuity by managing backup / DR capability
Managing non EDI-capable partners to reduce manual order entry and eliminate data-entry errors
Maintaining inventory visibility
08.23.2012

Top 4 Ways to Achieve Efficiencies in EDI

Managing EDI data can often be a time-consuming and daunting task. The challenge increases when many partners, across many locations, services and systems, are involved. Streamlining your processes and services, along with the use of better tools, will help speed accurate issue resolution of mission critical documents.

ANX has a wealth of experience managing data with many partners, services and systems, and would like to share our knowledge with you. By the end of this 30-minute webinar, you will have the insight on practices to improve your overall EDI efficiency. You will also have the opportunity during the webinar to have your questions answered by our team of EDI experts.

This webinar will focus on:

Utilize web tools to track your data in real-time
Offer web portal to partners who are non EDI-capable
Consolidate EDI providers (do you have separate vendors for VAN, translation software/services, web portal?)
Consolidate communication protocols to all trading partners
07.19.2012

Top 4 Challenges of Enabling Trading Partners

Using EDI can bring incredible efficiency and cost savings. However, managing EDI can be a different story altogether. The never-ending headache of alerts, timelines, monitoring, and problem resolution paired with constant technology and industry changes can bring about a perfect storm of stress and frustration. Wrestling these challenges can be a full-time job that most companies simply don't have the resources for. Through experience and real-life examples, we will guide you through five key challenges that EDI Coordinators encounter on a daily basis in the development and upkeep of their EDI operations.

This webinar will focus on:
Meeting Customer Enablement Timelines
Adequately monitoring production data 24x7x365
Managing alerts
Keeping up with changing EDI technologies (XML, EDIFACT, Odette, AS2/3, OFTP)
Enabling Business Continuity by Managing Backup / DR Capabilities (in support of business-critical document delivery)
By end the end of the discussion, you will leave with surefire tactics to tackle all of these problems so you can begin to realize the inherent efficiencies of EDI technology without all of the stress.
12.18.2009

EDI Managed Services

B2B Managed Services is the assignment of day-to-day EDI/B2B transaction operations to a trusted partner.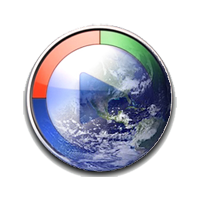 Categories
Learn More