Managed Security Services for Superior, Cost-Effective Protection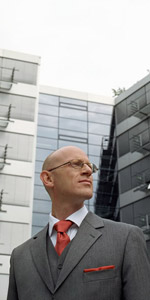 Today's businesses face an unprecedented barrage of threats, attacks and intrusions. IT departments could spend every waking hour just trying to stay on top - much less ahead - of the dynamic threat environment they face. ETSec eliminates the headaches, complexities and costs by bringing a proven, comprehensive set of world-class managed security solutions and a staff of seasoned security experts to every enterprise, on demand and in budget.
ETSec's MSS offerings provide end-to-end management of an organization's security needs through the remote management of a client's network and information systems. Our services include around-the-clock monitoring; custom support and management of intrusion prevention / detection systems; firewalls; proxy content filtering systems; anti-spam and anti-virus systems; malware and spyware protection; instant-messaging protection systems; compliance log management; security information management; oversight of patch management and upgrades; security assessments and audits; and emergency response functions. Our MSS offerings, provided individually or as a comprehensive solution for end-to-end security management, include the following services:
Making the Best Security Solutions Even Better
As part of our MSS offering, we leverage best-of-breed channel partner security solutions from Blue Coat Systems, Check Point Software Technologies, Cisco Systems, Forescout Technologies, Juniper Networks, netForensics, Nokia, RSA, Stonesoft, and others to create a client's back-end security infrastructure. While other MSSPs simply offer managed appliances, ETSec employs a comprehensive approach that includes evaluating relevant security risks, developing a formal security policy, ensuring and maintaining compliance with evolving regulations and providing clients with a thorough knowledge base. As a result, our MSS offering provides our clients with a complete package of on-demand real-time system management, logging, reporting, security infrastructure assessment, incident risk and response out-of-the-box that differentiates us from our competition.
Navigation
Benefits
Security, availability and performance unmatched by public Internet solutions
Industry best enterprise SLAs delivered to small and medium sized companies
Fully managed solutions include network engineering support and 24 x 7 monitoring
Learn More